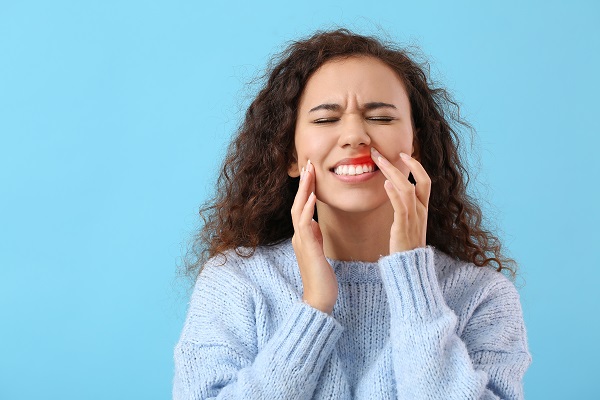 A periodontist is a great resource to utilize when suffering from any type of gum issue, whether it is due to a disease or is something more cosmetic, such as the need to improve the gums' appearance. Periodontists undergo extensive training and education to properly treat individuals suffering from anything abnormal relating to the gums.
As dentistry has evolved and technology has improved, the use of lasers has become more popular for addressing dental issues. Continue reading to find out more about what is involved.
The use of laser dentistry by a periodontist
Here are three of the main ways that a periodontist can use laser dentistry. This information can be helpful for patients to review when looking into the alternative approaches that are growing in popularity.
Gum disease treatment
Periodontists spend most of their time diagnosing, managing, and treating gum disease, which is quite a common problem. The gums often get overlooked due to the substantial attention that is put on the teeth when discussing oral health. However, the gums are just as important because they keep the teeth in place and protect the roots and nerves. They are also prone to developing diseases.
Fortunately, technology has improved over the years, and periodontists now have access to dental lasers, which can treat diseases precisely while allowing for quicker recovery times. When it comes to treating gum disease, dental lasers can be used to rid certain areas of disease.
Contouring
The gum tissues can be denser in some areas than in others, which can make for a less aesthetically pleasing appearance when smiling. In other cases, certain parts of the gumline might appear longer than others, making the teeth look uneven. In either situation, the patient may not be that eager to show off their smile. With the help of dental lasers, a periodontist can contour the gum tissue to create a more appealing smile.
Improving appearance
Periodontists can use lasers to help improve the appearance of one's gums. Oral health conditions, such as gum disease or tooth decay, can cause the gum tissue to alter over time, which can result in a less-favorable appearance. In other cases, individuals can suffer from conditions that are out of their control. For example, overgrown gum tissue or a surplus of melanin can result in too much tissue along the gum line, which is also not aesthetically pleasing. A periodontist can use dental lasers to get rid of the excess tissue in a way that is not that painful.
Find out more from a periodontist
Individuals who are curious about the use of lasers in dentistry can consult with a periodontist to find out more about what is involved. Any unanswered questions or concerns can be appropriately addressed, and an evaluation can be done to determine what type of action, if any, is necessary. Reach out today to get scheduled for an appointment or to learn more from a periodontist.
Request an appointment here: https://www.westtexasperio.com or call Advanced Periodontics & Implant Dentistry at (432) 538-3318 for an appointment in our Odessa office.
Check out what others are saying about our dental services on Yelp: Periodontics in Odessa, TX.
---
Related Posts
February 7, 2023
When it comes to gum health, a periodontist is the right professional to see. Healthy gums are an integral part of your oral health and overall wellness. If you fail to take …