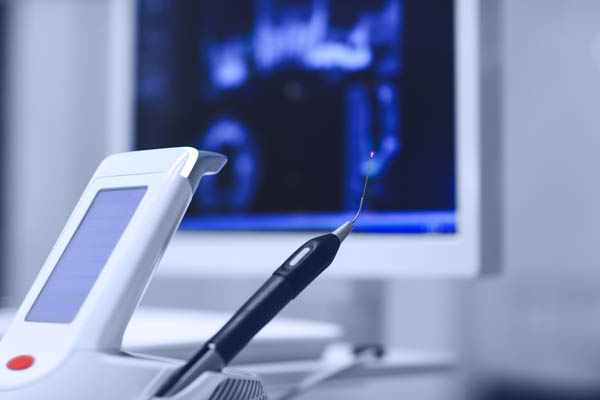 Laser dentistry has gained in popularity among periodontists and patients over the past decade. It is a less invasive alternative to the more traditional dental techniques, many of which involve the use of scalpels, dental drills, etc. This review discusses laser dentistry and why more periodontists are utilizing it as a dental technique for certain procedures.
Laser dentistry from a periodontist: here is what you need to know
Laser dentistry involves the use of dental lasers to more effectively target bacteria, diseased tissues, and more in a less invasive manner. While it may seem complex at first, laser dentistry is a relatively simple approach that is safe for patients. The following is a more in-depth look at what laser dentistry is and how a periodontist can use it.
What is laser dentistry?
Laser dentistry involves the use of intense light energy beams to address oral health concerns. The dental lasers target bacteria, diseased soft tissue, decay, and more to treat periodontal issues. Laser dentistry is often used as an alternative to dental drills, scalpels, and other traditional dental instruments. Laser dentistry has developed throughout the years and is now more effective and safer than ever before, which has led to an increase in its usage among periodontists.
What is laser dentistry used for?
Laser dentistry is used by periodontists to treat a range of problems. Most commonly, periodontists use lasers to treat periodontal disease. This provides a less invasive alternative to the traditional methods that require the use of scalpels and other dental instruments. Periodontists may also use laser dentistry to reduce gum inflammation, treat cold sores, conduct root canal therapy, clean before tooth extraction, and regenerate damaged nerves.
When might a periodontist recommend laser dentistry?
Laser dentistry is safe and an option for most patients. It may be particularly useful for individuals who have a fear of dental instruments and prefer lasers, which are less invasive and require a shorter recovery time than traditional methods of treating gum disease and other periodontal concerns.
Laser dentistry vs traditional methods: which is right for me?
More periodontists are using laser dentistry to replace traditional methods. During a consultation, the periodontist can explain the pros and cons of each available treatment option to help the patient make an educated choice about the treatment they prefer.
What can I expect after laser dentistry?
Since the process with laser dentistry is less invasive, the recovery process is shorter and not as extensive. Most patients are able to make a full recovery within a day after laser dentistry treatment, although the recovery for more extensive procedures may take longer.
Are you interested in laser dentistry from a periodontist?
If you have questions or are interested in learning how laser dentistry from a periodontist can help you, then call our team to arrange a consultation visit. We take pride in helping our patients improve their oral health, especially individuals who may otherwise feel anxiety during more traditional periodontal procedures.
Request an appointment here: https://www.westtexasperio.com or call Advanced Periodontics & Implant Dentistry at (432) 538-3318 for an appointment in our Odessa office.
Check out what others are saying about our dental services on Yelp: Laser Dentistry in Odessa, TX.
---
Related Posts
August 11, 2021
Laser dentistry has transformed how prosthodontists handle many traditional surgical and technical procedures; many advanced devices have been developed to increase the quality of care provided to patients. Dental lasers are developed …