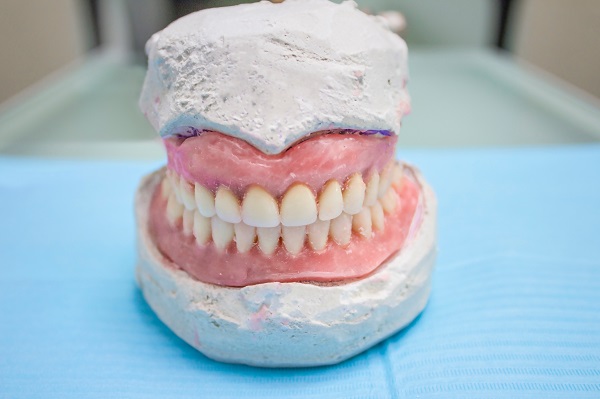 Full mouth rehabilitation may sound complex, but it simply refers to a treatment plan that involves multiple procedures to correct oral health, functional, or cosmetic concerns. This can include addressing jaw complications, teeth damage, periodontal concerns, and more. On average, full mouth rehabilitation can take anywhere from less than a few months to more than two years, depending on the types of treatments involved.
The full mouth rehabilitation process and timeline explained
The best way to get a specific answer about how long you can expect full mouth rehabilitation to take is to schedule a visit with a licensed dental professional who offers treatment. However, the following review provides a general overview of the factors that can affect the full mouth rehabilitation process and timeline.
Choosing your treatment procedures
The first thing the dental professional will do at the consultation is to conduct an oral examination. From there, they can discuss treatment goals and go over all of the potential treatment solutions with the patient. The most common procedures performed during a full mouth rehabilitation are:
Dental crowns
Porcelain veneers
Dental veneers
Partial or complete dentures
TMJ treatment
Keep in mind that every full mouth rehabilitation treatment process is unique and fully personalized based upon the patient's specific needs and treatment preferences.
Going through the treatment process
Once the treatment plan is finalized, the patient can begin. Many types of treatment necessitate preparation. For example, a patient may require a bone graft procedure before the placement of dental implants for teeth replacement. Based upon the specific steps required for each method of restorative care during full mouth rehabilitation, the process can take anywhere from a couple of months to more than a year to complete. The timeline details can be discussed during the consultation visit.
The aftercare process after full mouth rehabilitation
Some procedures are more invasive and may cause some discomfort. For example, the placement of dental implants is a minor surgical procedure and requires the patient to follow specific aftercare instructions for several weeks after treatment. Complications during full mouth rehabilitation are rare, however, and most patients find the process to be convenient and relatively stress-free.
What can make the full mouth rehabilitation process take longer?
As mentioned, many of the treatment processes may require additional care to prepare the mouth. However, setbacks are relatively rare with full mouth rehabilitation, and most patients are able to complete treatment within the timeframe initially established. The most common causes of setbacks in the full mouth rehabilitation process are failed restorations (e.g., a failed implant), missed dental appointments by the patient, and setbacks due to changes in the patient's treatment goals.
Are you ready to begin full mouth rehabilitation?
Full mouth rehabilitation is a great way to restore your smile after dental trauma or oral health concerns develop. We encourage you to reach out to our team today by phone or message for more information and to begin the treatment process.
Are you considering full mouth rehabilitation in the Odessa area? Get more information at https://www.westtexasperio.com.
Check out what others are saying about our services on Yelp: Full Mouth Rehabilitation in Odessa, TX.
---
Related Posts
November 14, 2022
If you have been diagnosed with gum disease, you would need to undergo treatment from a periodontist. The condition is prevalent and can wreak havoc on the oral cavity. Fortunately, gum infections …