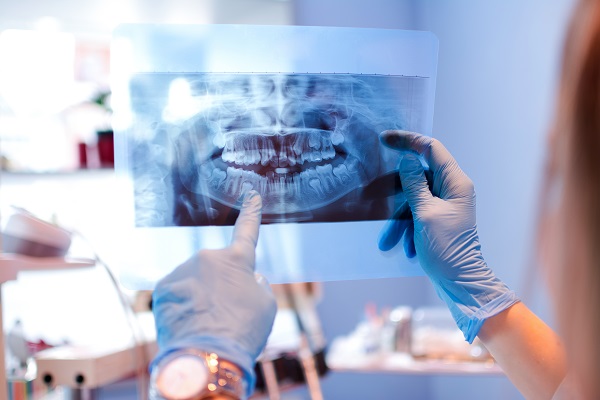 Currently scheduled for oral surgery because you need one or more of your teeth extracted? While a general dentist is able to extract their patient's teeth, if they believe that the extraction process will be complicated, then they will often refer their patient to an oral surgeon. An oral surgeon is a dentist who has been specifically trained to deal with all kinds of difficult tooth extractions. This means that they have completed additional dental training that allows them to properly deal with difficult tooth extractions.
About oral surgery
There are many reasons why a dental patient would be in need of oral surgery, including but not limited to experiencing ongoing facial pain, being diagnosed with TMJ or TMD, having a misaligned jaw, experiencing wisdom teeth issues, needing cleft lip or pallet corrections, being diagnosed with cancer and being diagnosed with obstructive sleep apnea. An oral surgeon is better prepared to deal with any of the above oral issues and is therefore often the ideal option for dental patients who have special dental needs.
About complex tooth extractions
When it has been determined that a dental patient's tooth extractions are going to be complicated, then using an oral surgeon to perform the surgery is highly recommended. Examples of complicated tooth extraction cases include entangled roots, impacted teeth, very large sinuses and mouth infections. If one of the teeth that need to be pulled is already fractured, it is likely that it will fracture even more while being pulled, requiring the skills of a trained oral surgeon.
An oral surgeon is also trained and licensed in providing their patients with general anesthesia as well as IV sedation methods. After the extraction procedure is over, the patient will receive specific instructions on how to care for the surgical area. These instructions must be closely followed in order for a dental patient to expect the most optimal results.
Have any questions we can answer for you?
We have a caring and supportive dental team who can answer any oral surgery questions you may have. We completely understand that many dental patients will feel anxious or nervous when they are in need of oral surgery, and for that reason, we always make ourselves available. Whether you have already been scheduled for your surgery or still need to schedule your appointment for tooth extractions with an oral surgeon, know that we are here for you if you need us. There truly is no time like today to get started on your good oral health!
Looking for ORAL SURGERY info near the 79761 area? Call Advanced Periodontics & Implant Dentistry at (432) 538-3318.
Check out what others are saying about our dental services on Yelp: Oral Surgery in Odessa, TX.
---
Related Posts
February 24, 2022
When one or more of the teeth are missing, the oral surgeon will recommend the best option to replace them. The alternative to bridges, partial or full dentures are dental implants, which …