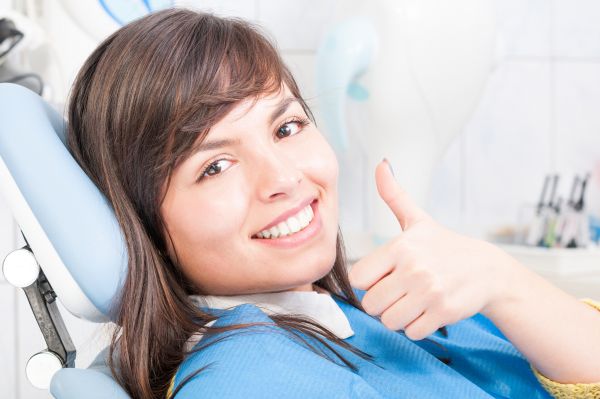 Millions of Americans do not visit the dentist due to fear, but thankfully that can be resolved with sedation dentistry. Studies conducted by the Dental Fears Research Clinic at the University of Washington show that up to eight percent of Americans are too scared for a dental appointment, and 20 percent would rather not visit the dentist unless they have an emergency.
By refusing to go for your routine dental checkups, you are giving plaque the chance to accumulate on your teeth. While it is true that good home oral hygiene practices may help keep your teeth healthy, dentists have special devices and are highly trained to keep teeth problem-free and detect oral issues that may not be apparent to you.
Causes of dental anxiety
Dental anxiety is often caused by several factors, including:
A previous painful treatment experience
The noises at the dental office (e.g., drills, x-ray machines)
Feelings of helplessness
Embarrassment about the state of one's teeth
Odors associated with dental treatments
Extremely sensitive gag reflex
About sedation dentistry
Dentistry has witnessed several advancements over the years. Nowadays, the techniques and technology available for dental procedures have made a painless experience entirely possible. Sedation dentistry has contributed to changing people's mindset about dentists in general.
With sedation dentistry, the dentist can calm your nerves and eliminate pain. Due to past experiences with older treatment methods, root canals have a bad reputation following them. Fortunately, recent root canal procedures are no longer painful.
How sedation dentistry works
Together with the use of topical anesthetics to keep you numb before a dental procedure, the dentist can offer you different sedation dentistry options to ease your anxiety and keep you comfortable. Based on your preferences, the dentist will give you meds before or during the procedure.
Although you may not sleep completely during treatment, the sedatives will calm your nerves and transit you into a relaxing and comfortable mood. Local anesthetic shots will still be required, you will not be aware of them or any dental procedure. For safety reasons, you will need to get a responsible adult to drop you off and return you home.
Sleep sedation
True sleep sedation is the maximum level of sedation dentistry. People with serious dental anxiety or phobia, or those with special needs, may not benefit from minimal doses of conscious sedation. True sleep sedation puts the patient into a sleep-like state throughout the treatment, and they may have no recollection of the procedure after waking up. This is achievable via intravenous delivery (IV) for general anesthesia and is administered only by a professional in anesthesiology.
The benefits of total sleep sedation include complete calmness and relaxation, a painless procedure and the opportunity to complete more treatments in a single appointment.
In conclusion
Even if you do not have dental anxiety, phobia or special needs, you can still ask your dentist about undergoing sedation dentistry during your next procedure. Cases that require multiple dental treatments can become cumbersome at the dental office. Remember, you do not have to fear dental procedures. Contact your dentist to discuss the most suitable level of sedation for you.
Request an appointment here: https://www.westtexasperio.com or call Advanced Periodontics & Implant Dentistry at (432) 538-3318 for an appointment in our Odessa office.
Check out what others are saying about our services on Yelp: Read our Yelp reviews.
---
Related Posts
October 3, 2023
Dental implants have significantly changed the way people replace missing or damaged teeth. Now there is another treatment option that can help you restore your smile. The All-on-4 dental implant technique is …