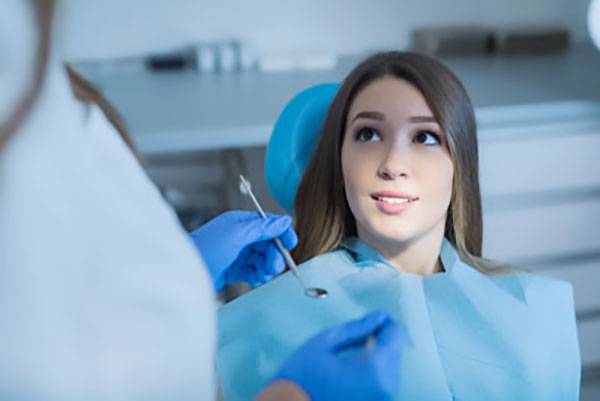 Although gum disease itself is not very serious and can be treated and even reversed through good oral hygiene and various dental procedures, it can increase the risk of developing other, more concerning health issues in women.
Due to the risks associated with gum disease in women, it is important to visit the dentist for treatment for gum disease and try to prevent it in the future.
Women and gum disease
It can be helpful to understand the exactly why gum disease is more prevalent in women and what exactly the existence of gum disease suggests.
The following is everything to know about women and gum disease, including the risks associated and how to prevent it.
Gum disease may increase the risk of cancer
Studies have shown that there is a link between gum disease and an increased risk of cancer in women, particularly in those who are postmenopausal.
Here are several types of cancer that may be at an increased risk in women who suffer from gum disease:
Esophageal cancer
Lung cancer
Gallbladder cancer
Breast cancer
Melanoma
It is important to remember that correlation does not equal causation, meaning that the existence of gum disease in women does not lead to cancer. Rather, the risk of cancer in women with gum disease is simply greater than it is in women who do not suffer from gum disease.
The exact reason for the correlation is not well known by medical professionals.
Hormones can affect gum disease
Unfortunately, there are times in a woman's life when they are at an increased risk of developing gum disease. By understanding these times, women can take the necessary precautionary measures to prevent its development.
In essence, women are at greater risk of gum disease when there is an increase in hormones. Here are several times when women should take extra caution:
Puberty
Menstruation
Pregnancy
Menopause
Hormones can cause gums to become swollen and tender, leaving them vulnerable to infection and the development of gum disease. During the aforementioned times in a woman's life, it is important to practice good oral hygiene and visit the dentist regularly.
How to prevent gum disease
There are several things that can be done to prevent gum disease from developing, although doing so is more difficult for some women than others.
The best way to prevent gum disease is to simply practice good oral hygiene and ensure that the gums are kept clean from acid attacks caused by bacteria. By brushing twice a day and using floss and mouthwash daily, gum disease is often preventable.
Additionally, it is encouraged to visit the dentist on a regular basis for a mouth cleaning. If gum issues develop, a scaling and root planing — which thoroughly cleans the entire mouth, including the gums and teeth — may be required to treat and prevent gum disease.
Are you considering treatment for gum disease in the Odessa area? Get more gum disease information at https://www.westtexasperio.com.
Check out what others are saying about our services on Yelp: Read our Yelp reviews.
---
Related Posts
August 9, 2022
A bone graft is a dental procedure that can treat bone loss or reinforce a patient's jawbone in preparation for other surgeries. It is prevalent among individuals interested in dental implants and …